Tylar's art work can be found at the following locations:
Upcoming Shows & Events: 2019
A Gathering of the Guilds- Portland Conference Center
April 26, 27 & 28, 2019             You'll find me at booth 11!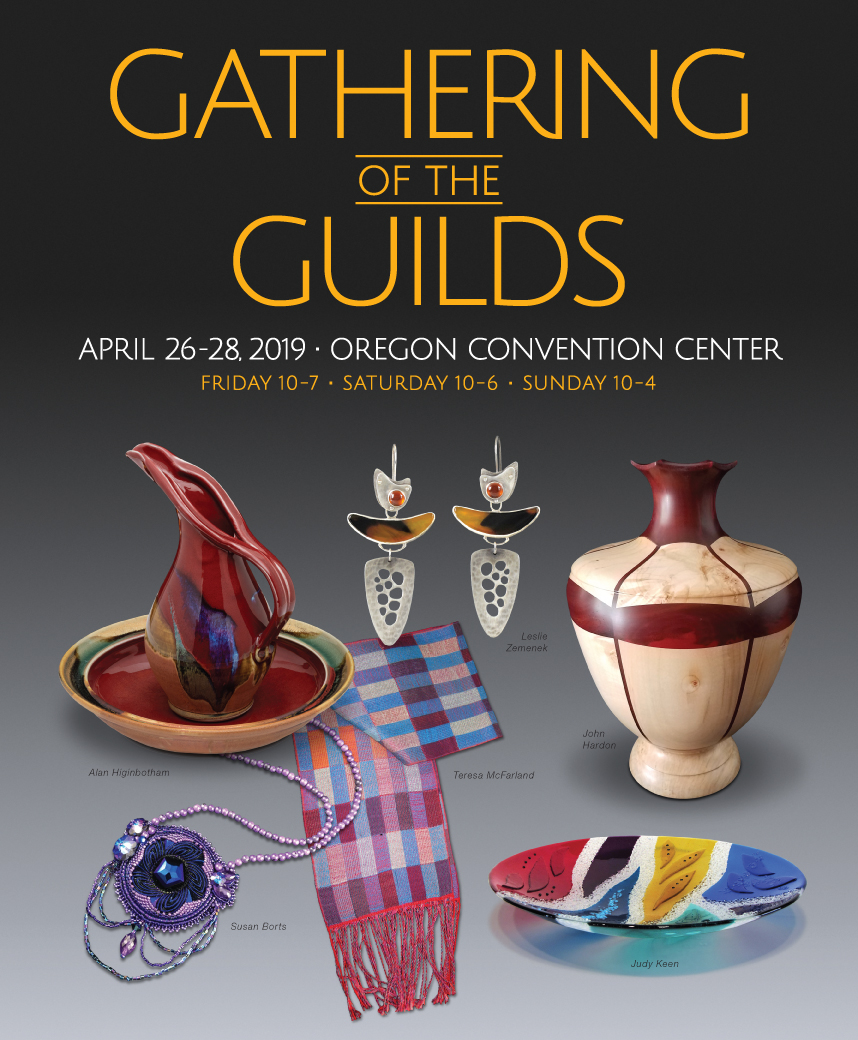 Gathering of the Guilds in conjunction with Oregon Potters Association's annual Ceramic Showcase
The Oregon Potters Association's Ceramic Showcase and the Gathering of the Guilds are reuniting to form one of the largest, unsurpassed art shows in the Northwest. More than 300 artists working in Metals, Glass, Wood, Beads, Fibers and Clays and Glazes will be exhibiting their wares, doing demonstrations, offering youth activities and more, during this unique and diverse three-day artisan show. 
Admission is free!
Hours:
Friday, 10am-7pm
Saturday, 10am-6pm
Sunday, 10am-4pm
Public Event – Free Admission
For more information:
http://www.gatheringoftheguilds.com or https://www.facebook.com/gatheringoftheguilds/
Mother's Day Sale~ May 11 & 12 10am-4pm  Eugene, OR
Past Shows & Events: