Felt artistry with a Northwest flair!
From The Blog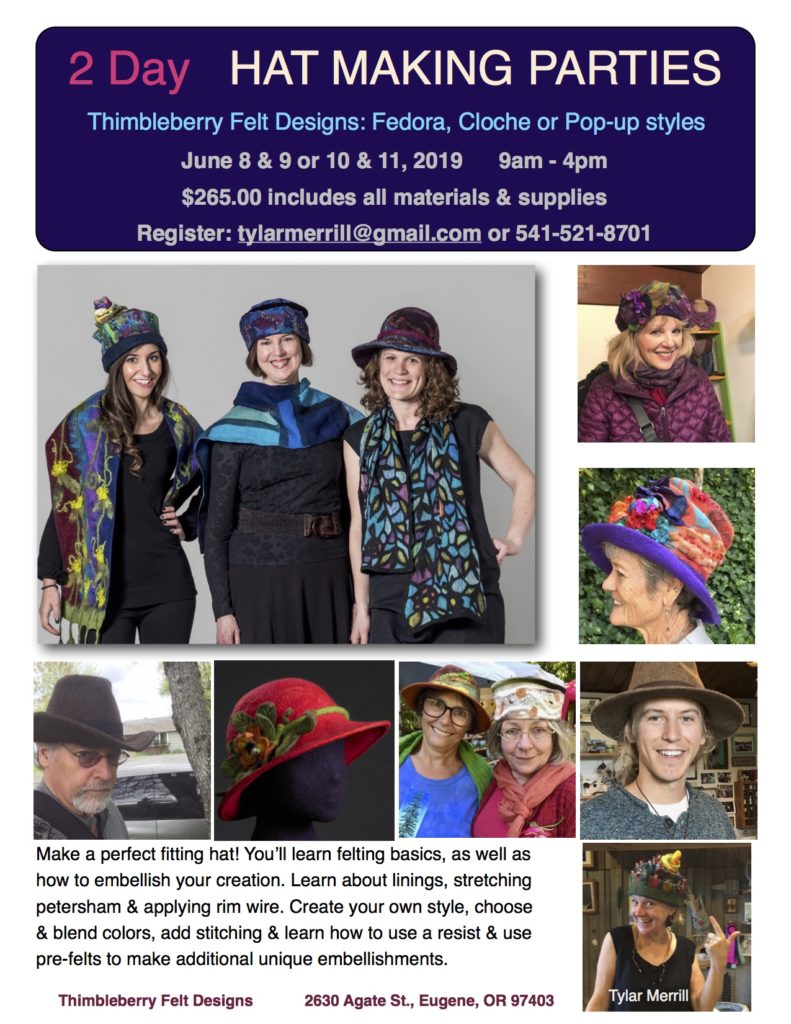 Come make a hat with us!
Thimbleberry Felt DesignsJune 8 & 9 June 10 & 119:00am – 4:00pm
Create your own style and go home with a beautiful new hat.No experience needed, just […]
The Oregon Potters Association's Ceramic Showcase and the Gathering of the Guilds are reuniting to form one of the largest, unsurpassed art shows in the Northwest. More than 300 artists […]
Get a Thimbleberry Designs Gift Certificate
Now available! For more information contact Tylar Merrill at 541-521-8701.