Felt artistry with a Northwest flair!
From The Blog
The Oregon Potters Association's Ceramic Showcase and the Gathering of the Guilds are reuniting to form one of the largest, unsurpassed art shows in the Northwest. More than 300 artists […]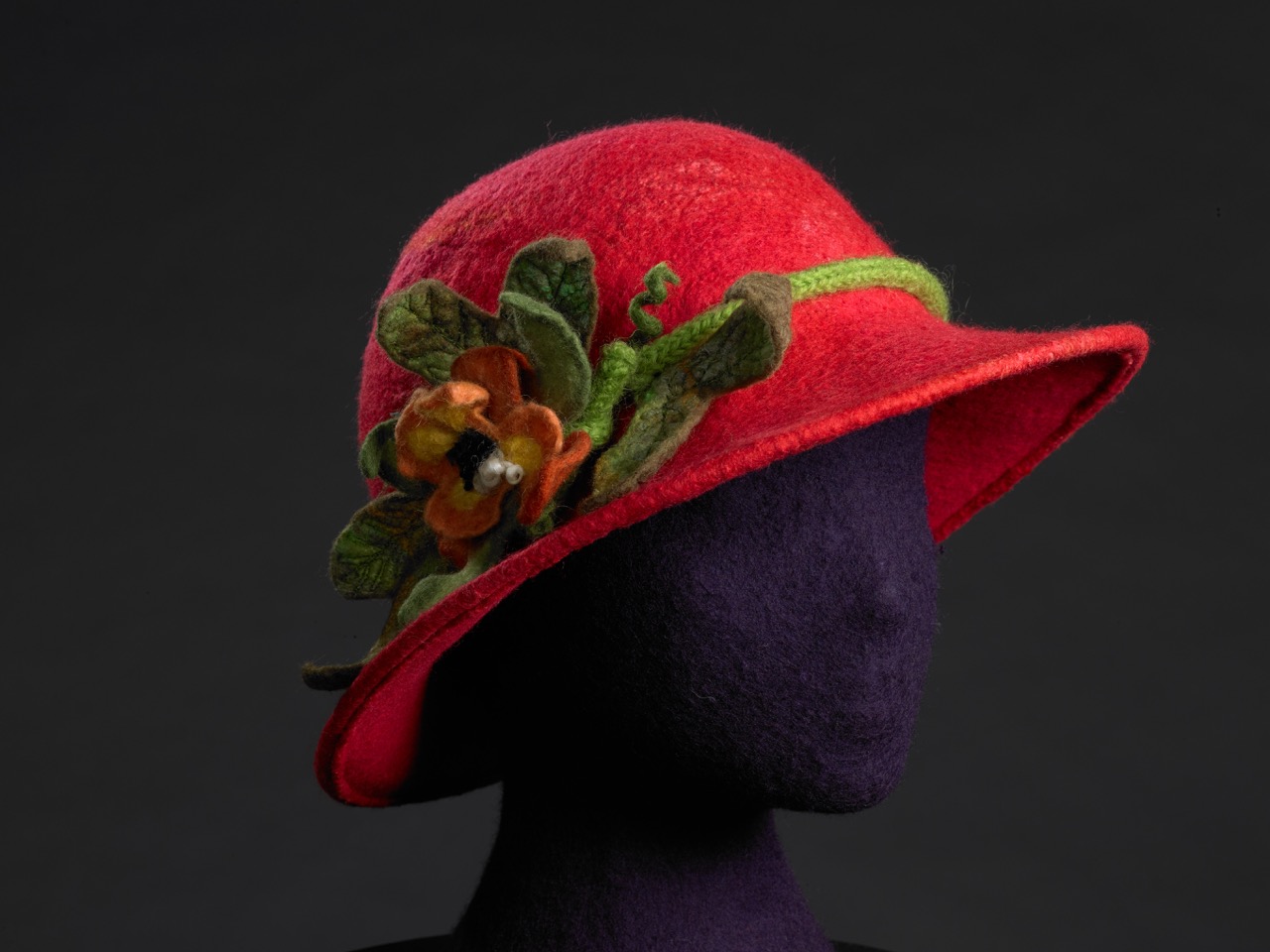 My Red Hat Nuno Felt Floral Wrap Unique one-of-a-kind art by Sue Hunnel, Tylar Merrill, & Lybi Thomas Black Merino/Silk Ribbon Tea Coat
Get a Thimbleberry Designs Gift Certificate
Now available! For more information contact Tylar Merrill at 541-521-8701.